THE PEN SHOW IN UTRECHT - JUNE 12TH 2022 - A SHORT REVIEW
On June 12th I attended my third Utrecht Pen show and I must say that the organizers demonstrated how the two essential aspects of a successful pen show are: public and exhibitors
If there are no exhibitors, there is no pen show and if there is no public, there is no pen show either.
This easy concept is the basis for any successful gathering of pen aficionados even if, unfortunately, in many cases pen show organizers seem not to take it into account.
Joost Appelboom and Christine Gijzen took instead great care to provide the Utrecht Pen Show with both: many exhibitors and a lot of public.
And they made everybody happy.
Let's start from the exhibitors.
People who travel all over the world to attend pen shows appreciate being taken good care of. We like large tables and good light, we like the organizers being helpful and friendly, we appreciate when they strive to solve any small problem we may have, from a missing chair to an extra towel for the table.
We like being treated as if each of us was extremely important and be made at ease.
Christine and Joost gave us all this smiling and with lots of empathy, including a full time bar service where we could have tea, coffee and drinks, fresh snacks and  fresh fruit.
It may look meaningless to an external eye, but when you are stuck at your table from 8 a.m to 6 p.m.  easy to reach refreshments are a real treat.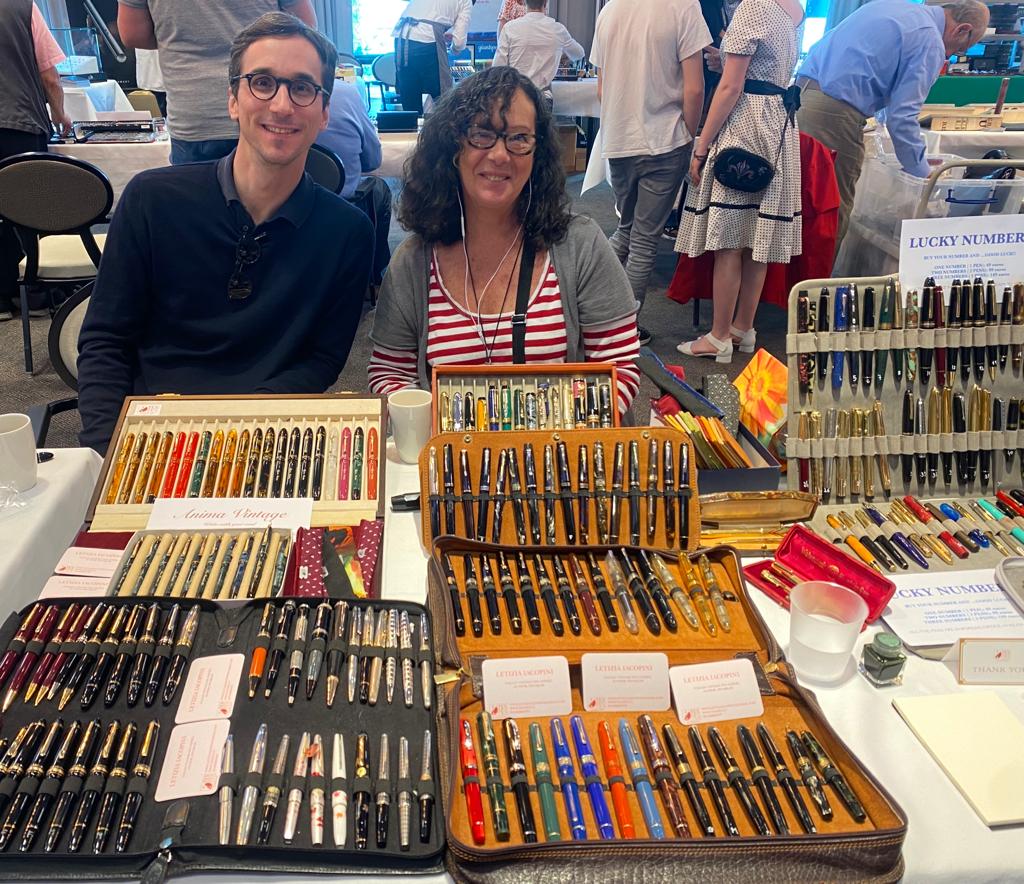 Then the public..
The promotional effort brought about fantastic results and the room was literally packed with people who came in with a nice goodie bag, all curious and enthusiastic about the event.
There were opportunities for everybody to experience  and get to know vintage pens, modern pens, inks, calligaphy, pencils. There were workshops on bullet journaling and lots of entertaining activities.
It was a great experience to be there.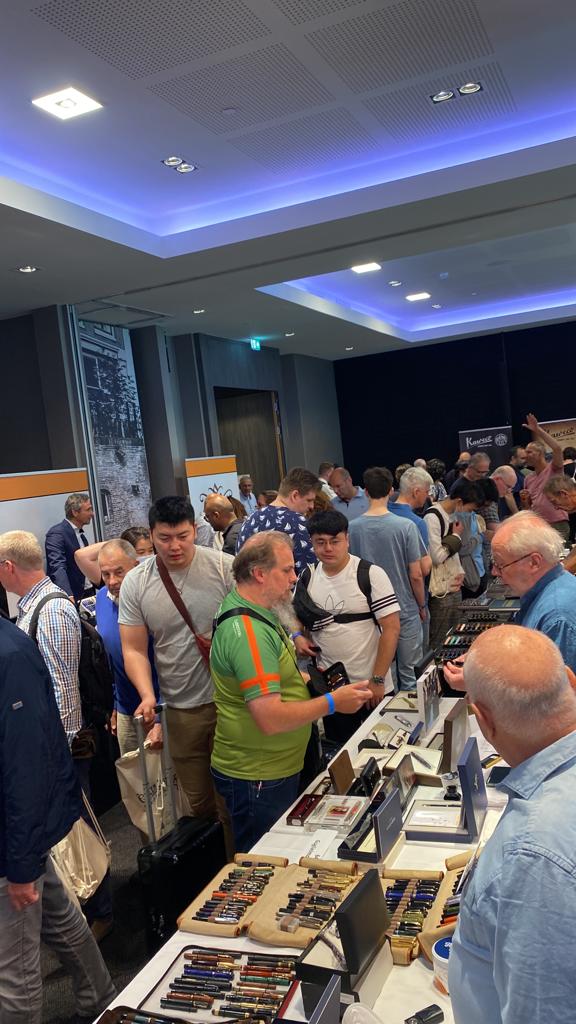 The most striking aspect of this pen show was the amount of young people who attended it. Maybe their budget for pens was  very low but their interest and enthusiasm were great and  we all know how important it is to have a young audience who is ready to learn and share pen passion.
I think a few pen show organizers should take Christine's and Joost's work as an example to revitalize the pen community  in their countries and bring young enthusiastic people to pen shows.
Scarce public, unhappy exhibitors, business-like attitude only and the lack of commitment slowly kill the pen world.
Pen shows should be an opportunity to have fun, meet people and  spend time together.
Good business then comes as a consequence.