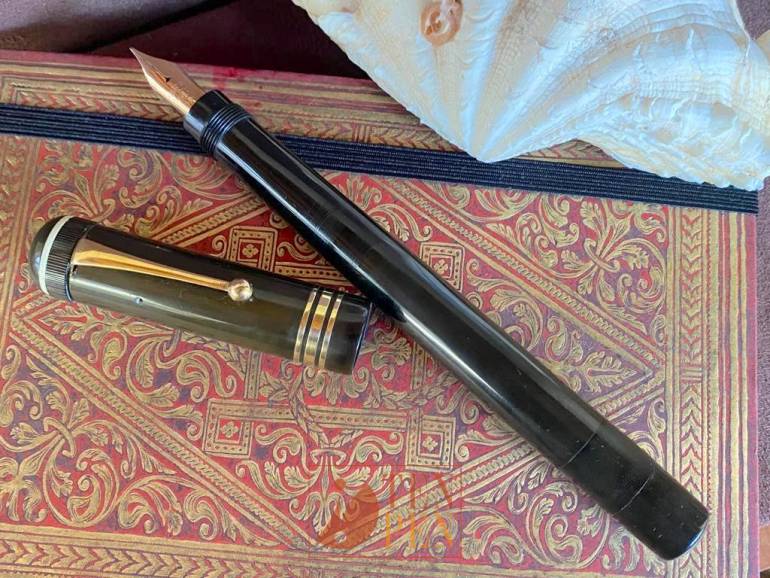 In the 1940s, Montegrappa manufactured very large safety pens in black ebonite which were marketed through gross dealers or branded on commission. They can be found without barrel imprint at all or with various names such as Super Penna, Atlantica etc.
These pesns were very fashionable as they had a very large capacity even if they were sort of old fashioned for the time.
They may slightly differ in length and cap finish according to the time of production.
This Super Penna Aquila is part of the production Montegrappa made for Leopoldo Aquila, who, at the time,  was the official sales agent for Aurora for the South of Italy.
The pens which he marketed with his brand (Super Penna Aquila) were all of very good quality. Among the most famous models, it is worth remembering he Aurora 88 with full rolled gold overlay, which is dubbed: Aurora Aquila.
You can see one of these here:
https://www.tenpen.it/product/aurora-8-aquila-box
this Super Penna Aquila is in excelletn condition with only some minimal oxidization of the ebonite.
It is fitted with a replacement semiflex "Estense" 14 ct gold nib. Length is 15,5 cm