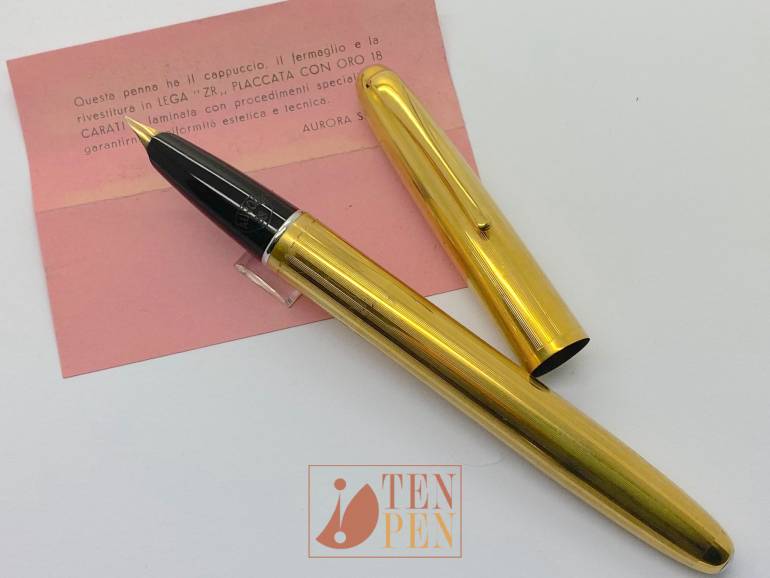 The first Aurora 88 to be produced with a total barrel overlay was upon request of Mr. L. Aquila who was the official Aurora distributor for the south of Italy. His intuition was that the 88 would be more successful in that market if it had a complete gold look. Fort his reason Aurora 88s with complete overlay are often referred to as "Aquila 88" OR "Aurora Aquila".
Pens like this have a standard piston filling mechanism which can be reached and activated pulling off the barrel overlay. The system is as simple as ingenious.
For the rest, these pens are standard 88s  and do not differ form their counterparts with black barrel in any detail.
As for most Aurora 88 models, matching pencils are extremely rare.
The 88 Aquila exist in two versions, corresponding to the variations of the 88 model. The very first edition is the one in these pictures, sporting the typical early 88 clip with the "Aurora 88" engraving on the section.
The later version corresponds instead to te 88K, having the typical clip with the black enamel insert and "88K" engraved on the section.
This Aurora 88 has the typical Aurora 88 presentation box and it is in excellent condition.