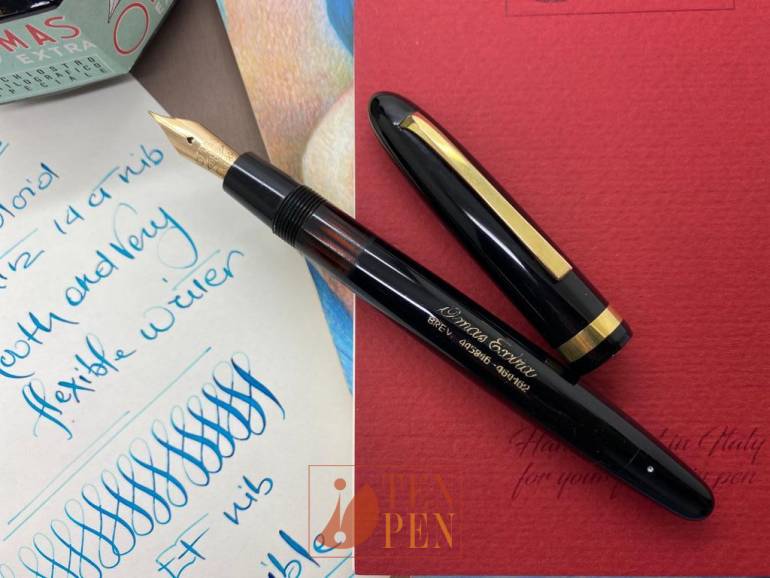 Omas Extra Ogiva piston fillers were introduced in1948 and remained in production for a very short span of time.
The Extra Ogiva was an innovative model but it was soon replaced by the 55X series, very similar in design but with a more slender look. The two lines, the Extra Ogiva and the 55X are actually very similar.
For more details about this line of pens, you can check the blog: https://www.tenpen.it/article/omas-extra-reason-name-and-its-use-over-years
They are robust and reliable writing instruments, perfect for every day use.
Sizes available for this model are: 555 ( lady size), 556 ( senior size) and 557 ( oversize). Colors available include black, pearl gray, cappuccino (only known for 555 and 556 sizes) and a few other very rare colors such as blue and brown tortoiseshell, again only known for the smaller sizes.