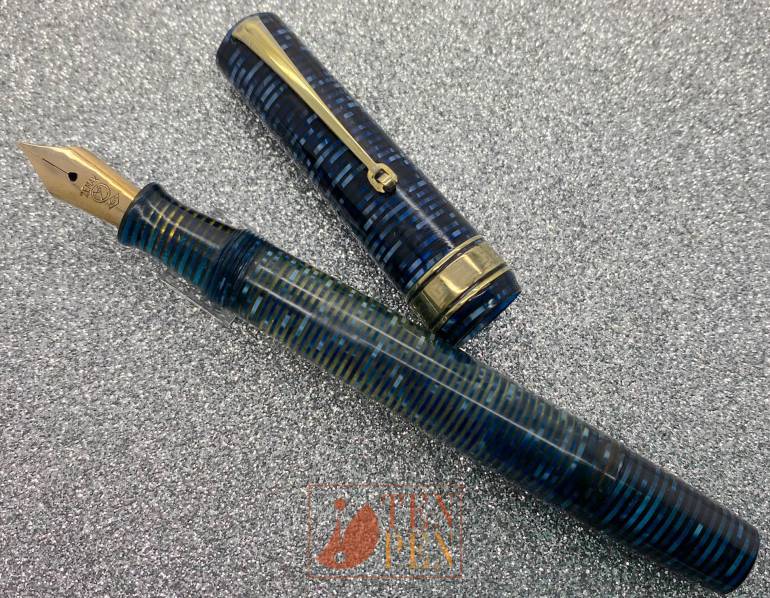 Zemax pens were produced in Turin by Mr. Zeme Massimo, whose initials compose his company's name with the addition of an exotic-sounding "X". Foreign-sounding brands had actually a stronger appeal for the Italian public of the time.
Zemax had a very important production plant and manufactured many pens on commission, too. Zemax pens were renowed for their very good quality/price ratio and were manufactured in a wide range of high quality celluloids with very refined and sometimes very original trims.
Production lasted till the late 1940's but the very best Zemax models date back to the 1903's/early 1940's.
This transparent Zemax model is part of the early 1940's production and it represents Mr. Zeme's proposal for a modern model with a visulated barrel allowing ink visibility and great capacity.
The nib is 14 ct gold, very smooth; grade is M.
Please note the transparent section in laminated celluloid, which adds and extra appeal to this very beautiful pen.