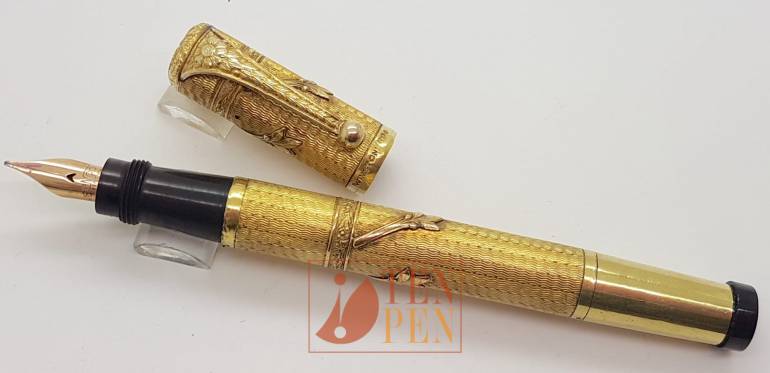 The brand Winston has not been catalogued so far. 
This pen sports a very refined and rich Art Nouveau overlay which  does not seem to have connections with Waterman or other famous brands. The decoration of the clip suggests a connection with Excelsior overlays but there is not evidence to relate the Winston brand to Everest.
The overlay is of very high quality and the pattern is not so common. 
The pen is fitted with a "Pen- Co" 14 ct gold nib (which is very likely a replacement nib) which is smooth and flexible.
There are no dings, nor brassing nor damages.