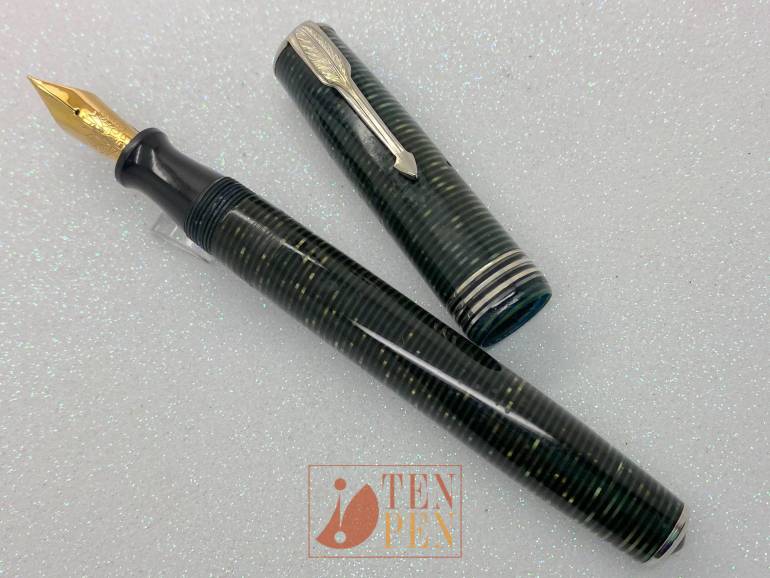 Williamson pens were produced in Turin from the early 1930's. 
The first models were safety pens in ebonite which were soon followed by models in celluloid which replicated the style of the famous Vacumatic model by Parker. 
Instead of the arrow-shaped clip typical of Vacumatic models, Williamson pens had a feather-shaped clip.
Williamson's range of colors was however wider than Parker's. Beyond brown, gray, black, blue and green laminated celluloid, these pens were produced in a striking purple color which is absolutely unique and extremely rare to find.
Although reminiscent of Vacumatic models, Williamson pens are actually button fillers.
Models of the 1940's were manufactured with a torpedo  design in a very wide array of lively colors
This Williamson pen in green laminated celluloid is a senior size and it  is in excellent condition; the imprint on the barrel is still easily readable.
It has its original 14 ct gold Williamson nib, which is fine and very flexible.