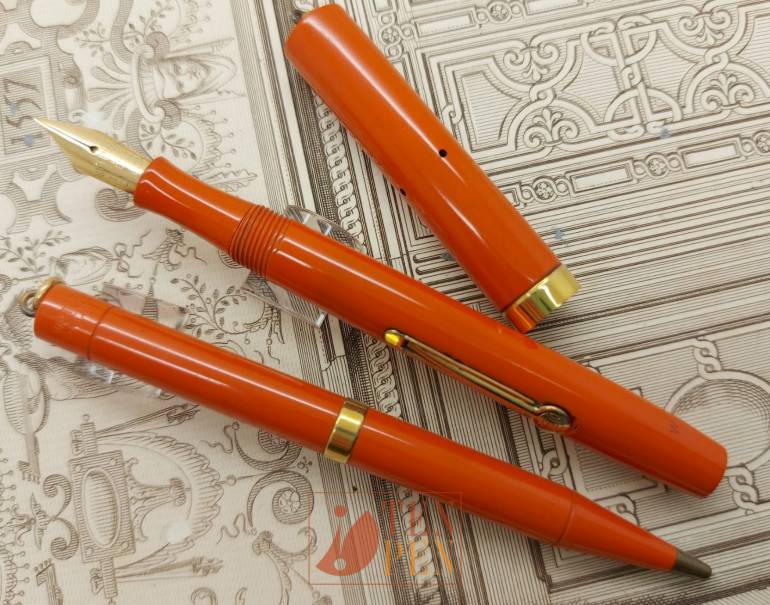 Waterman's red ebonite is extremely shiny and intense.
Its look is enhanced when it is used to manufacture slim and small pens, like this delicious 52 1/2 V set from the late 1920s.
Both the pen and pencil are in excellent condition, without stains and not discolored. It is not so common to find red ebonite pens in such outstanding condition.
The pen is fitted with a nicely flexible Waterman 14 ct gold nib, with F tip.