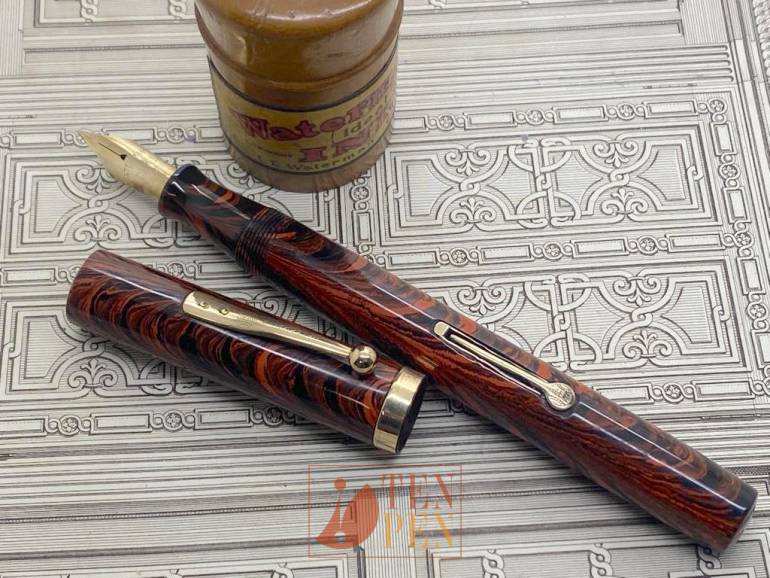 Waterman adopted ripple ebonite in the 1920s for safeties and lever fillers. Waterman was in fact the last pen company in the USA to adopt celluloid and kept on manufacturing ebonite pens while other pen makers were already producing pens in colorful celluloid.
The range of lever fillers comprised sizes from 51 up to 58 (the numbering system is simple: 5 refers to the lever filling mechanism while units refer to nib size) which were manufactured in black, mottled and ripple ebonite.
This  56 is in very good condition and has no damages; it only shows some wear on the lever which is however fully functional. It is a rare and very desirable large size.
The nib is not flexible and it is suitable for users who prefer a stiff point.