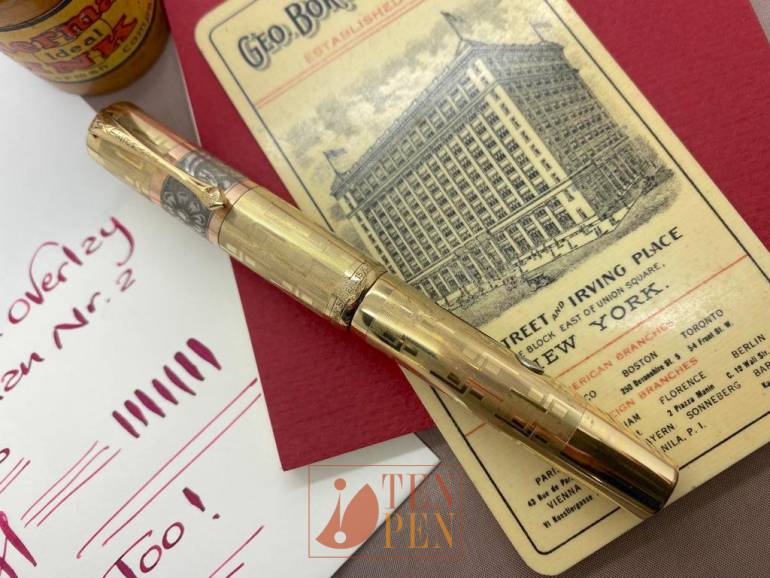 Waterman pens with rolled gold overlay were very fashionable in Italy from the 1920s through the 1940's.
Overlays were used for most models, safeties and lever fillers in various sizes. Their decoration reflected the style of the times.
In the 1920's floral decoration and liberty patterns were the rule, while in the 1930's Art Deco styles became predominant, with geometric patterns and the use of colorful enamelled details. The two styles obviously merged, as there was no clear cut passage from one style to the other.
This Waterman 52V sports a typical late1920's/early 1930's overlay with a  floral embellishment on the cap band and the presence of geometric decoration on the overlay. The two tone cap band itself adds a geometric touch to the look of the pen.
The pen is fitted with a very smooth stub nib, which is pleasant  and fun to use.
Unfortunately there are two dings on the cap top and the pen is priced accordingly.