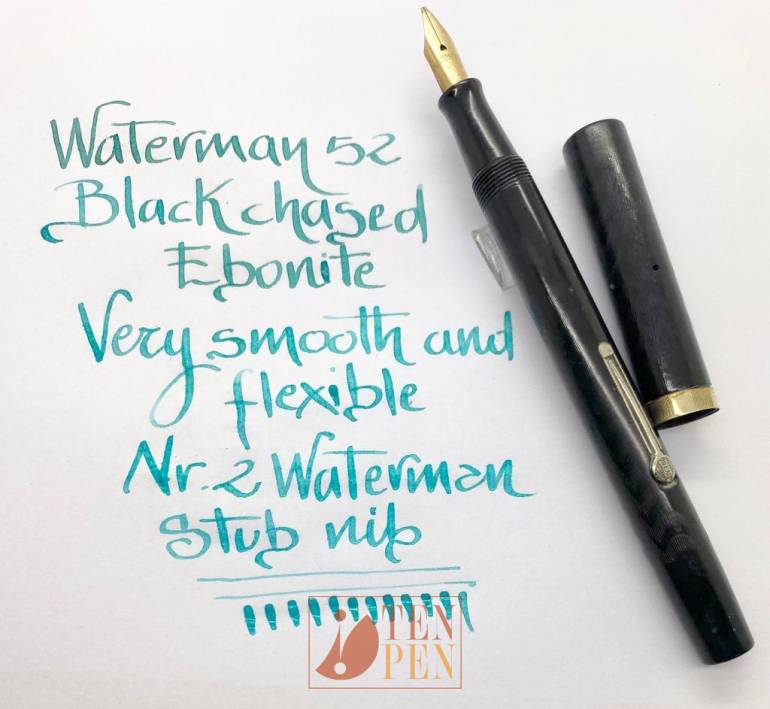 The Waterman 52 is undoubtedly one of the most successfull models ever. Its simple and elegant line, as well as its well balanced size, make it the perfect writer for every hand.
In Waterman's tradition there's always been a careful attention to different writing needs. So the 52 is probably one of Waterman's models whose "declinations" are more common on the collecting market. The model can be found in the "V" version ( shorter), the "1/2" version ( thinner) or the "1/2 V" version, which is thinner and shorter.
This Waterman 52 is fitted with a very pleasant Waterman nr. 2 stub nib and it is a great writer.
The cap band shows some minor signs of wear but as a whole condition of the pen is excellent.