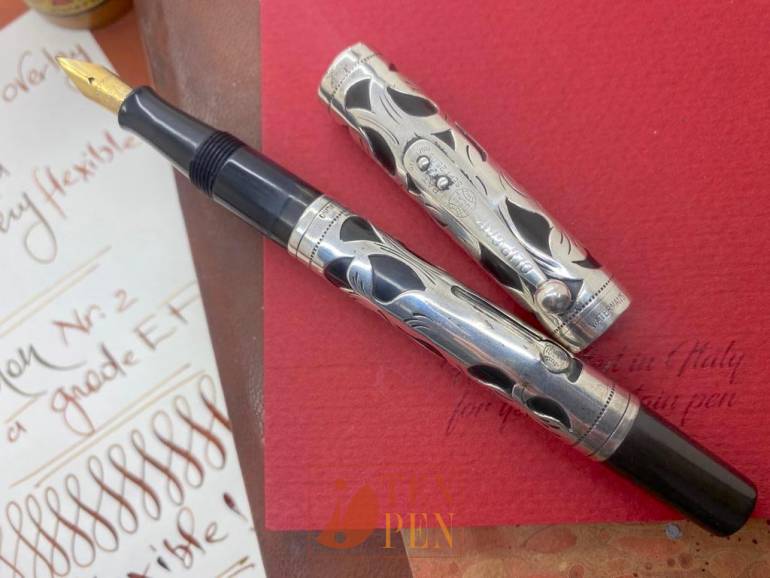 In the early 1900's Waterman introduced a variety of embellishments for its ebonite pens which went from simple cap and barrel bands to solid gold, sterling and semi-precious metal overlays.
One of the most successful overlays was the three-foil filigree, which is mostly found in sterling silver or rolled gold on many Waterman models of the time.
This Waterman 452 has a very nice tree-foil filigree overlay in sterling silver in excellent condition with no dings nor damages.
The nib is a beautiful and pleasant Waterman Nr. 2, grade EF.
Some small signs of time on cap top and a personalization on the barrel.