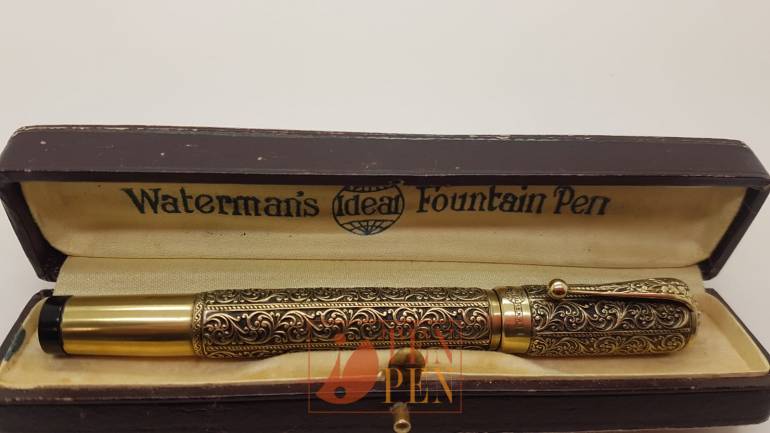 Very rare 1920's Waterman 42 with Italian rolled gold overlay. The pattern of decoration of this pen is extremely rare as it is a "closed" filigree with black background.
More information on this type of decoration can be found here: https://www.tenpen.it/article/waterman-italy-update-and-additions-part-2
The pen is in excellent condition, in working order and comes with its original box.