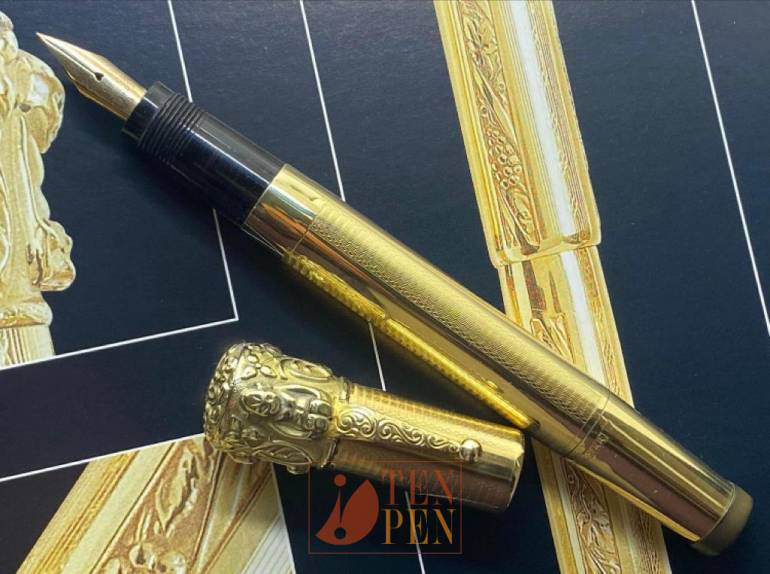 In 1999, when I published the book "Waterman Safety - The Art of Overlay in Italy", I had not seen so many pens as I have now and was stunned by the beauty of the safety pen depicted on page 85.
It is a 42 with a decorated cap top showing the imaginary Billiken charm doll which was designed in the early 1900's by Florence Pretz. The Billiken is a monkey-like being whose image was patented in 1908 and has ever since become a symbol of good luck, also defined as the "God of things  as they ought to be".
This imaginary mischiviously-smiling carachter  with large ears, and a  tuft of hair on his pointed head, is considered as the "no-worry" symbol and has been depicted in many ways, including charms, small statues, carved images.
The cap top of this pen shows three Billikens on an an Art Nouveau background  and is probably meant to have a positive, good-luck appeal.
So far I have only seen three pens with this type of decoration, which makes it to my eye, one of the least common Waterman overlays ever.
The overlay of the cap and the barrel is very simple, with linear guillochè decoration.
The pen is fitted with a very pleasant Waterman Nr. 2  EF nib.