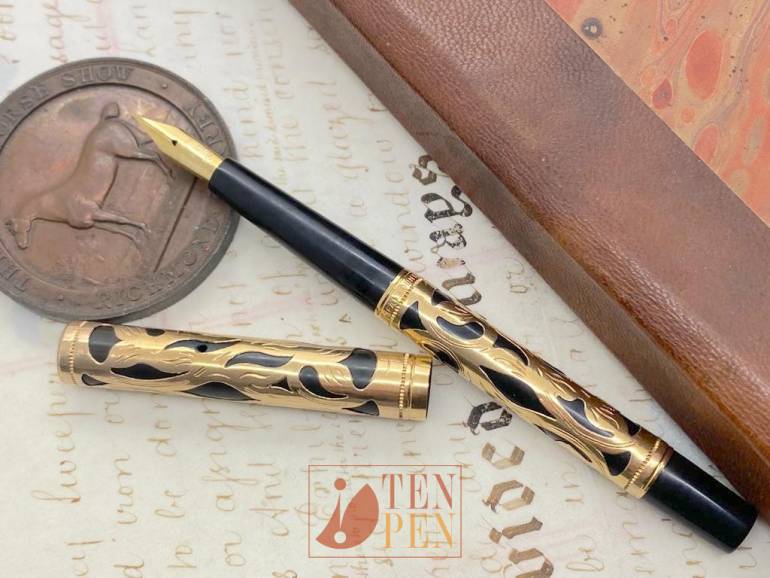 This Waterman 0512 (gold filled overlay with straight slip-on cap and nr. 2 nib) is in excellent condition.
The pen can be dated to the  early 1900s ( 1910 c.ca) and does not show any sign of wear. The gold filled overlay has no dings nor brassed areas.
The pen is an eyedropper filler and it is fitted wIth a fantastic Waterman nr. 2 nib with very long and flexible tines.
A very precious vintage pen and a fantastic writer, too.