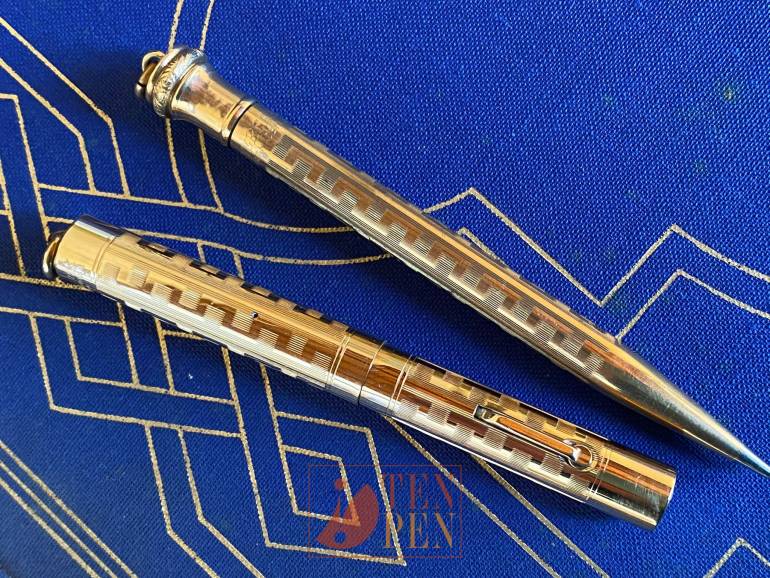 Wahl metal pens were introduced in the early 1920's  and were designed for female hands. All the pens were lever fillers and were decorated with various original patterns among which: Colonial, Ripple, Grecian Border, Niagara etc.
They are very elegant and very refined writing instruments which were manufactured entirely in metal.  
This Grecian Border set is in pristine condition.
The nib is smooth and nicely flexible.