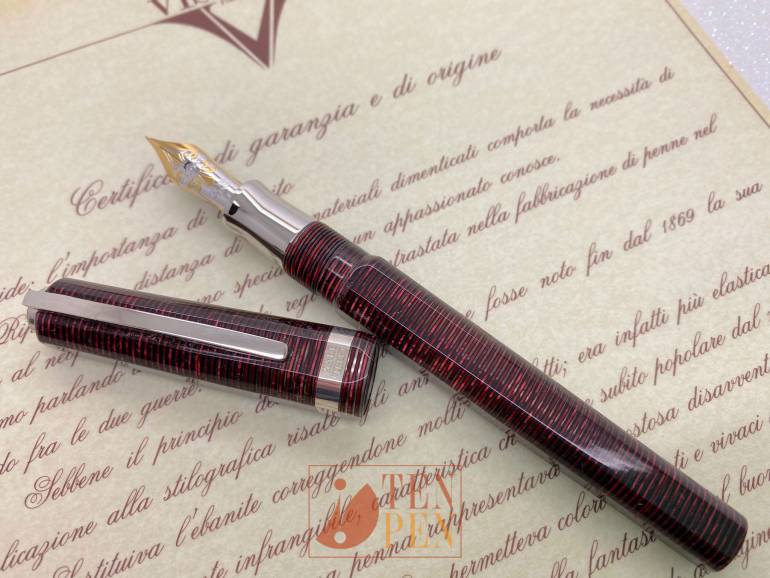 Visconti introduced the Wall Street model in the mid 1900s having the Parker Vacumatic model as a reference.
They chose to use a transparent laminated celluloid as it could convey the image of the shiny New York skyline at night exactly as Parker had intended to do with the vacumatic model.
The Wall Street was produced both as a standard edition, using a converter, and as a limited edition with a special vacuum filling mechanism.
The colors were: green, blue and gray for both options. Nibs on the limited edition were 18 Kt, while on the standard edition they were 23 Kt palladium.
This pen is a standard Wall Street edition in red laminated celluloid, with a converter filling mechanism.
The pen is in mint condition, never inked and it comes with its complete packaging.
The internal lining of the box has unfortunately  been stained by damaged.