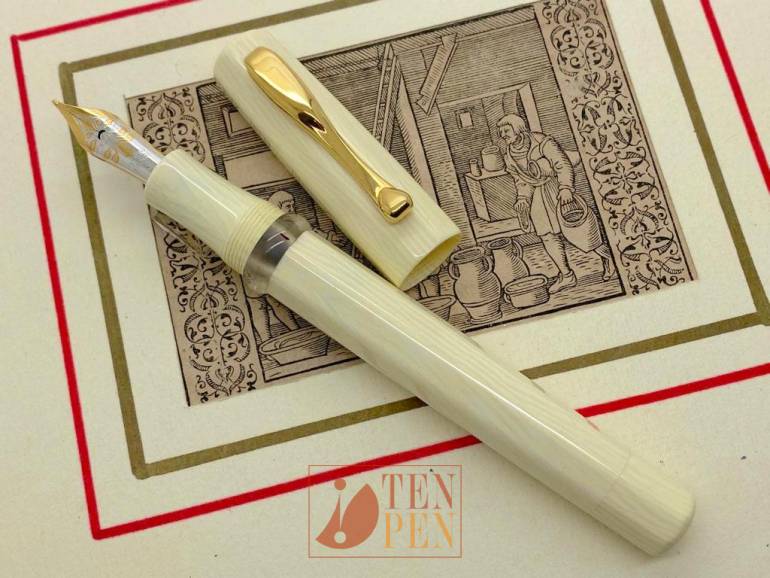 This is a very rare pen which never went into production. 
When I got it, I could not make out which model it was, so I decided to  call Mr. Dante del Vecchio ( former Visconti owner and a good friend) to ask him if he could help. He confirmed that this model was never marketed and that this pen is a prototype which was manufactured for a small production on commission which then did not  make to the market.
The pen has been inked just once to test the mechanism and the flow of ink.
It is a beautiful facetted celluloid pen with the typical Voyager clip and the Visconti Vacuum Power filling mechanism.
The rounded transparent part below the cap is actually an ink window.
It comes without box.