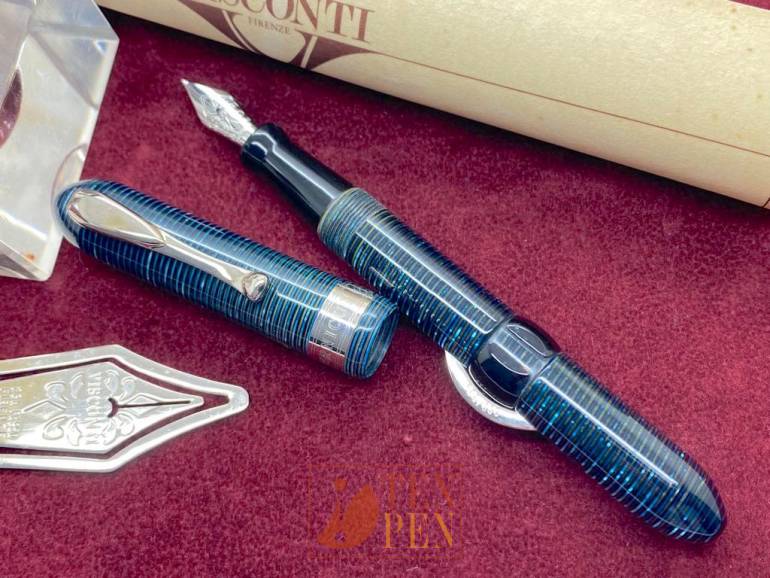 Ever since its early years of activity, Visconti has always tried to revive the tradition of pen manufacturing, bringing back to life ancient materials, designs and filling mechanisms.
This ability to synthetize tradition with modern technologies has been one of Visconti's  winning features in the 1990s. Most of the models Visconti manufactured in this decade are in fact rich of references to vintage models and ancient materials.
The Copernicus limited edition was issued in 1996 in three colors of laminated celluloid. The pen is dedicated to the Polish scientist who wrote the "De Revolutionibus Orbium Celestium", the revolutionary work containing  the  heliocentric theory, stating that all the planets rotate around the sun, in contrast to the principles of geocentricity which dominated the religious and scientific culture of the time.
The filling mechanism of the Copernicus draws inspiration from the legendary Crescent filler by Conklin, which has a clear reference to the moon, a hint to Copernicus' work.
The three colors were associated to varying metal finishes: red with rosegold, green with gold filled and blue with rhodiated nib and metal trim. 
This Copernicus in bue laminated celluloid is unused but without box. The serial of the limited edition is engraved on the crescent.
The nib is M.