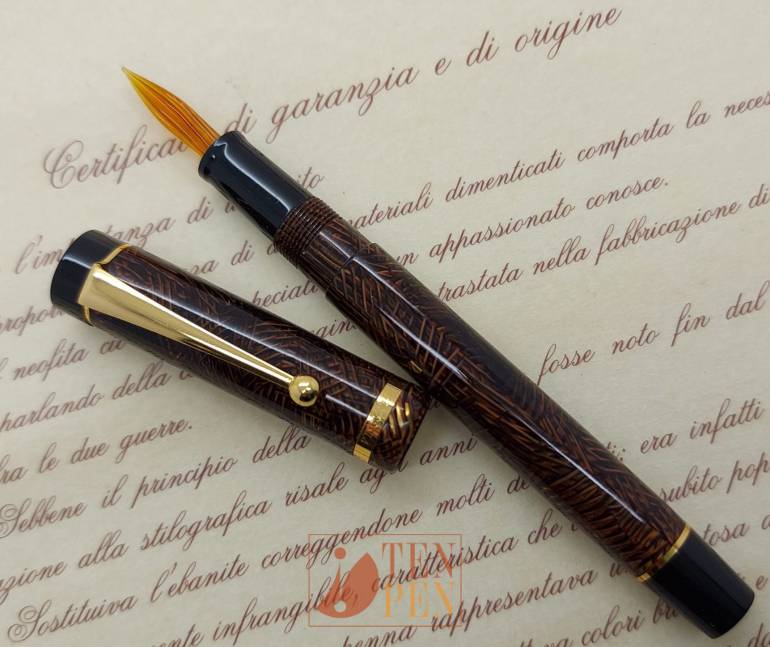 Visconti started manufacturing pens in celluloid in the late 1980's early 1990s. A few early series were manufactured with vintage celluloid and marketed with vintage gold plated nibs, too. In the early 1990s Visconti marketed the Ragtime line whose design meant to recall the style of the early decade of the 1900's. 
The same principle was applied to the Classic line which made reference to the flat top models of the early 1920's. Visconti Classic are piston fillers and are fitted with a ball ended clip and and had a straight design with black cap top and black blind cap.
As for the Ragtime, the Classic series comprised both pens with gold plated and glass nibs.
This Visconti Classic in manufactured is a beautiful pineneedle celluloid and it is fitted with a very nice old fashioned glass nib.
It is in unused condition.