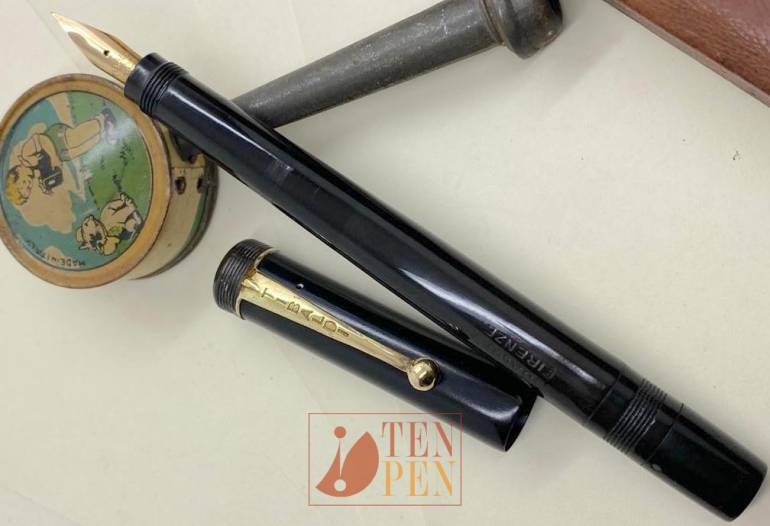 In the early 1920's Tibaldi manufactured safety pens in ebonite and with gold filled overlay.
The pens had a very German look and were fitted with beautiful 14 ct superflexible nibs.
The range of sizes went from size 0 up to size 8, available both in the short or long version (following Montblanc example).
This Tibaldi safety pen is size 4 long in excellent condition an has a very beautiful Tibaldi nib with long tines, which is very flexible.
The barrel imprint is slightly faded but still visible.