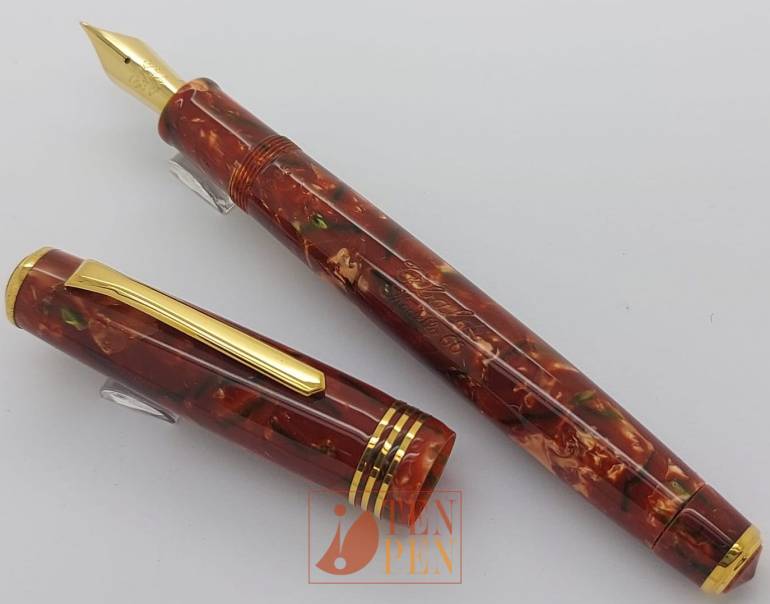 The Modello 60 was introduced by Tibaldi in the late 1930's/early 1940's in a number of colors such as blue marbled, red marbled with green streaks, pearl and blue striped, green marbled and obviously black.
The model was enriched with two metal tassels, one on the cap top and the other at the end of the barrel, following the fashion introduced by Parker with the Vacumatic model.
In 1996 the Tibaldi Modello 60 was rejuvenated. The main features of the vintage model were transferred into a modern pen which was manufactured in only two colors: red marbled with green streaks and pearl and blue striped.
The Modern Tibaldi 60 replicates  its vintage counterpart in almost everything apart from the size, as the modern pen is thicker and longer than the vintage one.
This Modello 60 is in near mint condition and it is fitted with a modern 18 ct Tibaldi Extra nib.