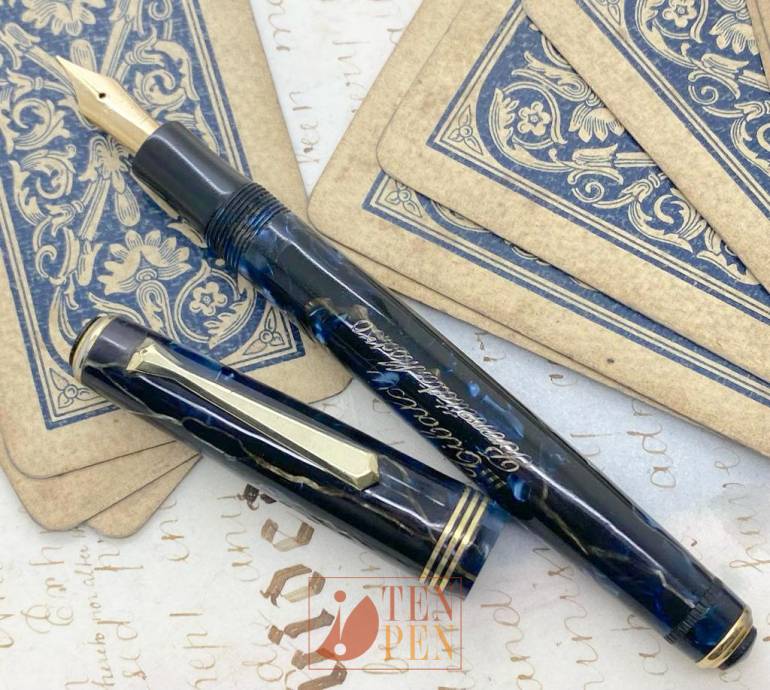 In the late 1930/ early 1940s, Tibaldi manufactured a series of pens in 3 sizes which was simply called Modello 60, Modello 50 and Modello 40.
These pens drew inspiration from one of the most successful American models of the time, such as Parker's Vacumatic. This model was widely imitated and replicated by many Italian pen makers.
Its typical features (arrow clip, metal tassels on cap top and barrel end, transparent barrel...) can be found on many Italian models of these years.
Tibaldi mutuated the tassels and adopted a filling mechanism which was only apparently similar to Parker's Vacuum filler. Tibaldi Modello 60/50/40 are actually twist fillers.
The pens were manufactured is a wide range of beautiful colors, which comprised  marbled blue, red and green celluloid with gold streaks, lined cream and blue and jet black.
This pen is in excellent condition with no difference in shade between the color of the barrel and the cap.