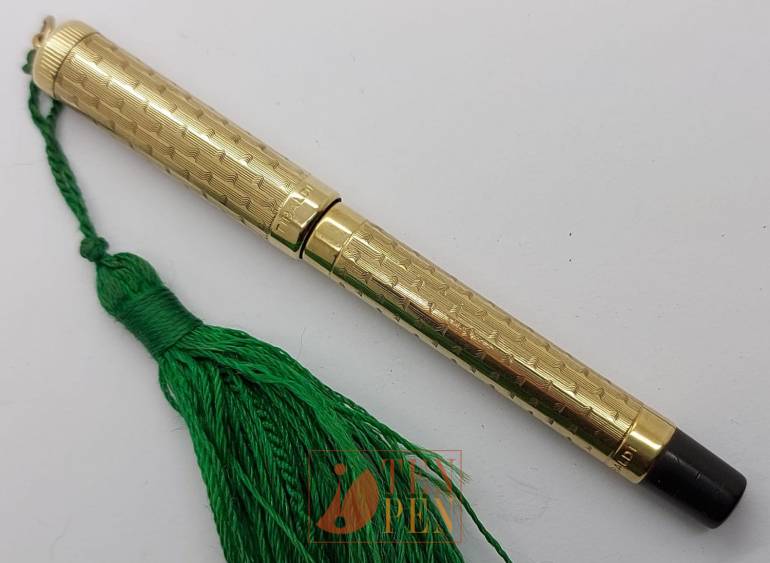 Tibaldi pens with overlay are generally very simple and the decoration of their overlays is mainly based on wavy lines which create a typical pattern. There are only very minimal variations in style and Tibaldi overlays are very easy to recognize.
The overlay of this small lady pen has a  different  style and the line draw a vey unusual pattern for Tibaldi standards.
The overlay s in perfect condition and shows no damages nor brassing.
The pen has a 14 ct "warranted" nib and is an eyedropper filler.