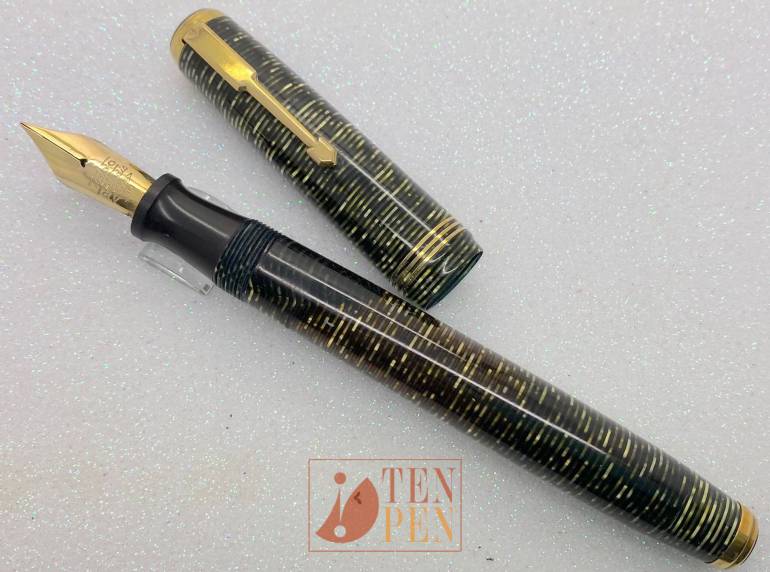 In the late 1930's Tabo introduced its line of Trasparente pens, which offered ink visibility, an innovative ( vacuum style) filling mechanism and great capacity.
In line with the fashion of the time, these models were manufactured in marbled and laminated celluloid, recalling the most famous Parker Vacumatic model.
The first series of Tabo Trasparente pens were fitted with a flat arrow shaped clip and had jewels on cap top and blind cap.
This Trasparente model in green laminated celluloid is in excellent condition but it shows a defect of the celluloid which has a dark area just below the threads. The dark spot does not affect the functioning of the pen, it is not a restoration but most likely a natural flaw of the lamination of the celluloid bar.
The pen is priced accordingly.