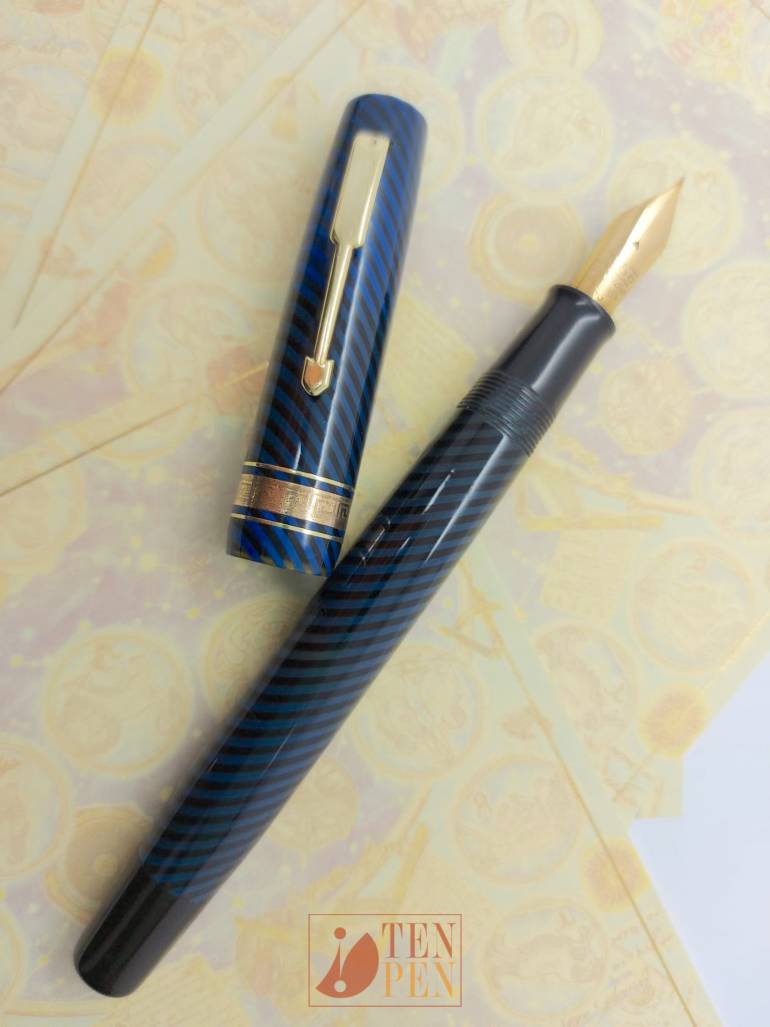 Tabo Trasparente models were introduced in the late 1930's  and remained in production till the mid 1940's.
They were produced in three sizes and in a wide range of marbled and laminated colors. 
The pens are vacuum fillers and have transparent barrels, in order to offer ink visibility.
This Tabo Trasparente has been manufactured in one of the most unusual color combinations ever. The psychedelic effect of black stripes on the blue background is really striking. 
The pen has unfortunately been transformed into a button filler as it often happens to Tabo pens, given the difficutly to restore the original filling mechanism which is made of aluminum and so very fragile.
Notwithstanding the loss of it s original mechanism, this pen remains a fantastic looking writing instrument with its original large and beautiful Tabo nr. 10 nib.