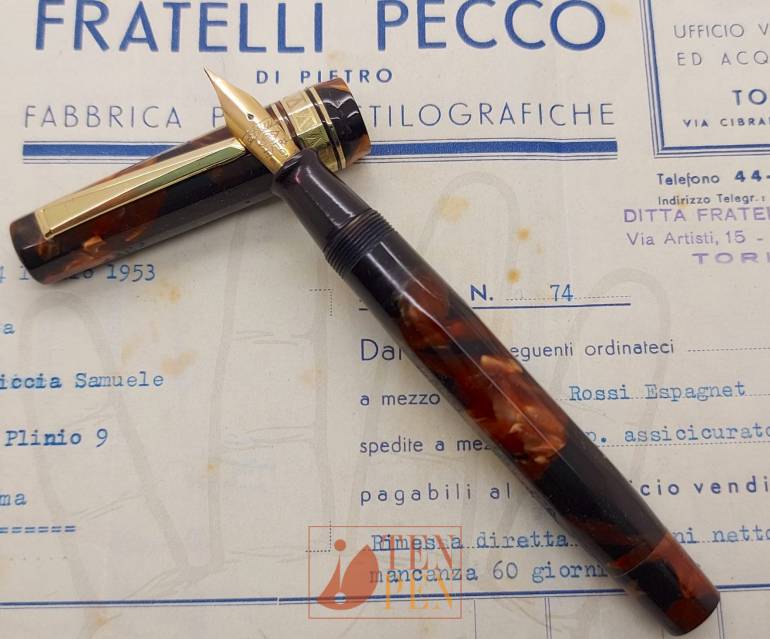 The F.lli Pecco Company in Turin is one of the most ancient Italian pen companies. It started its activity in the early 1920's and  produced very high quality lines of pens among which Stilus models represented the company's' flagship.
Stilus pens were produced as safety fillers and lever fillers in black, red and mottled ebonite; In the 1930s the company started the production of button fillers  and later piston fillers in beautiful colorful celluloids. The pens were fitted with qualitative 14 ct Stilus nibs which are generally very flexible.
This superb Stilus Automatica button filler in facetted celluloid from te 1930's sports an Art Deco cap band and is a very sturdy pen, really pleasant to use and very well balanced in the hand. The nib is extremely flexible and smooth.