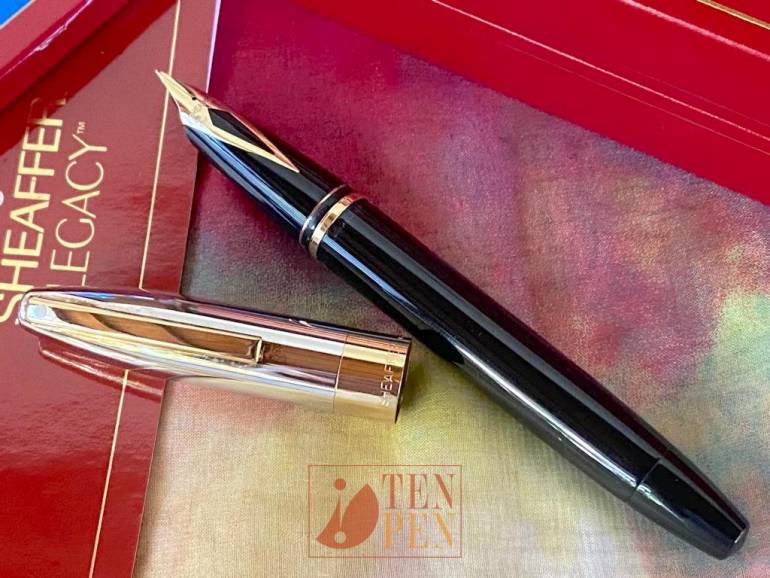 In 1995 Sheaffer introduced the Legacy line which comprised fountain pens, ball pens and pencils.
The development of his line was inspired by the famous Sheaffer PFM model, which was partially replicated in the style and design of the pen as well as in the shape of the inlay nib, one of the most distinctive Sheaffer's features.
The Legacy is a substantial pen with a very nice balance and an performing nib. Its peculiar design is unique and it even offers some light flexibility.
This Sheaffer Legacy fountain pen with palladium cap  is pre-owned but in pristine condition. It comes with its complete packaging.
Nib grade is M.