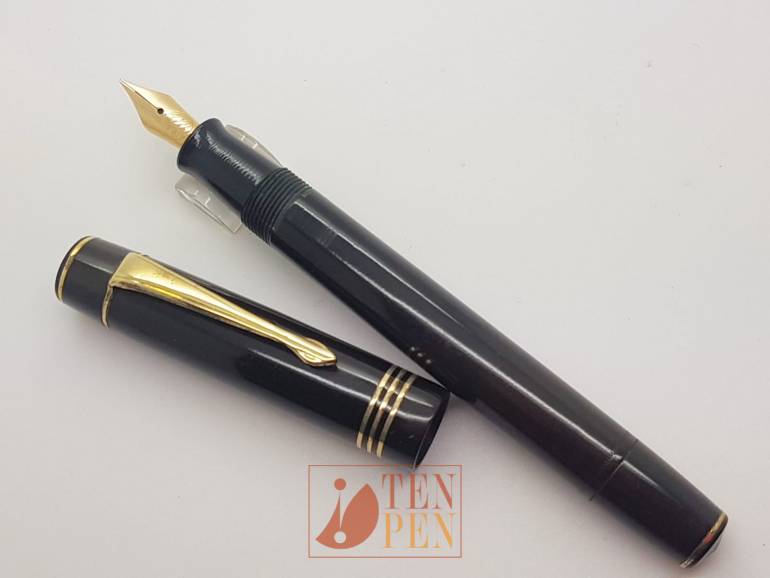 Danish Scribent button filler in black ebonite with three cap bands and rings on cap top and barrel end.
The pen is in excellent condition and has no damages. It has been resacked and it is ready to write. The imprint on the barrel is slightly faded but it can still be read.
It is fitted with a nice 14 ct gold vintage Bock nib, which is nicely flexible.