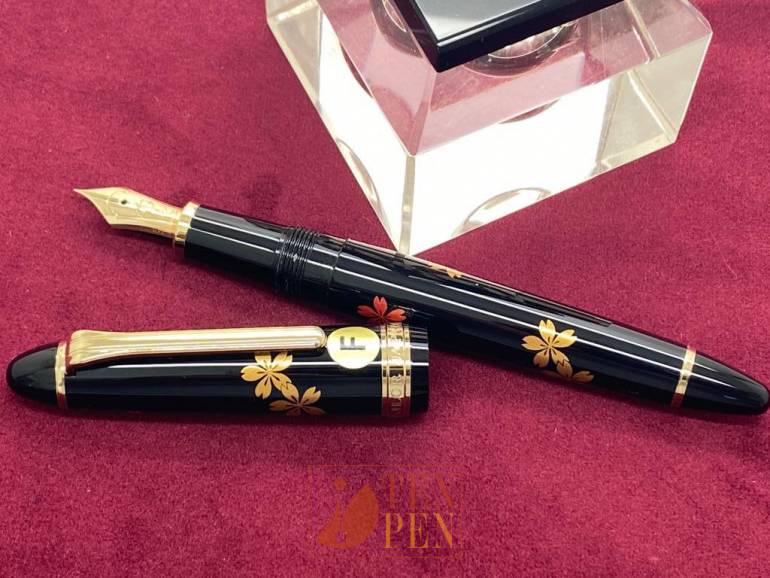 In the 1980's Sailor introduced the Profit model in a variety of sizes and versions.
These pens were available in silver, in plain lacquer colors and with Maki-E decorations. These comprised a number of designs such as Matsu (pine tree), Ume, (plum tree), Tsubaki (camelia), Take (bamboo bush), Sakura (cherry blossom) and a few others.
The decoration on this sailor pen is Sakura.
The pen is new old stock and it is fitted with a 14 ct gold nib.
Grade is F.