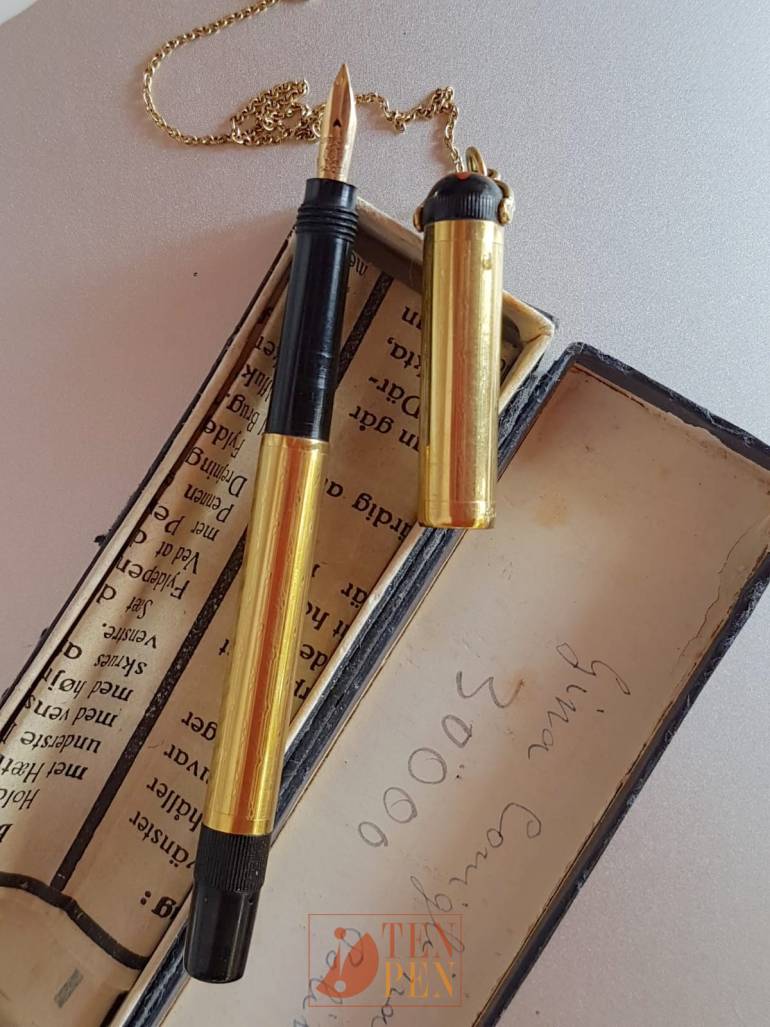 Montblanc's history began in 1908 when the Simplo Fuller Pen Co.Gmbh was founded.
The first models to be produced were eyedropper fillers and safety fillers in black ebonite with a red cap top which  later on took the shape of a star. 
The world-famous white star was introduced in 1910.c.ca.
This makes Rouge et Noir pens extremely rare and desirable. Their typical features are the red cap top and later the red star, the engraving "Rouge et Noir" in capital letters  on ebonite caps or  engraving on the cap lip on overlays, the Simplo Fuller Pen Co. imprint on the barrel (when visible), 14 ct Simplo nibs.
Safety pens were produced in many sizes, from 0 to 12; long and short versione were available for most sizes.
Rouge et noir pens with rolled gold overlay are typical of the Italian market only.
This pen is a nr. 0 long. This size is often referred to as "Baby".
It comes with its original blue cardboard box; on the lid the words "Rouge et Noir" were printed in white ( they are unfortunately faded but still visible) and an instruction leaflet.
The pen is fitted with a Montblanc nr.0 nib (as it is often the case with Italian pens) and has a typical Italian rolled gold overlay.
Condition is excellent. There are no damages on the overlay and the red star on the cap top is perfect.