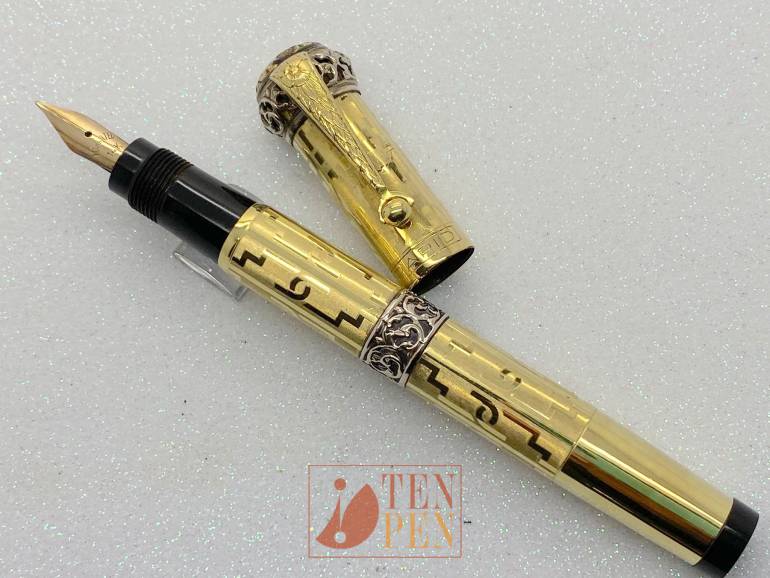 Rapid pens are part of Ancora's production. The Rapid trademark was mainly used for safety pens with overlay. 
Some Rapid pens bear the letters "GZ" which are the initials of Ancora's founder: Mr Giuseppe Zannini.
Rapid overlays are always of very high quality and many of them are very similar to Waterman overlays.
This Rapid safety pen has a very beautiful overlay with mixed features. The barrel and cap are decorated with a geometric pattern. The overlay is enriched with white metal filigree additions on the barrel and the upper part of the cap.
Cap top is decorated with roses.
The mixture of Art Deco and Art Nouveau details is typical of many Italian creations where the two styles merge without conflict.
The nib on this pen is  "warrented"14 ct gold.
Time of production: early 1930's