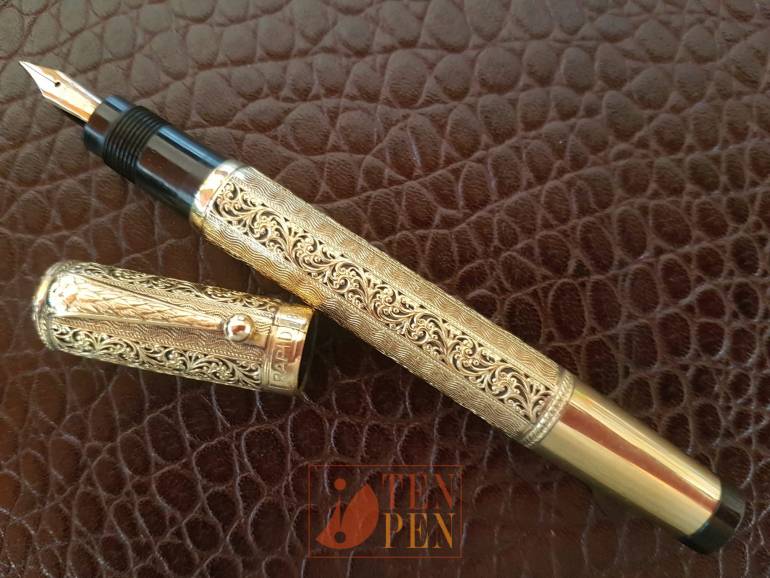 Rapid pens are part of Ancora's production. The Rapid trademark was mainly used for safety pens with overlay. 
Some Rapid pens bear the letters "GZ" which are the initials of Ancora's founder: Mr Giuseppe Zannini.
Rapid overlays are always of very high quality and many of them are very similar to Waterman overlays.
This pen has a beautiful filigree overlay in excellent condition and it is fitted with a 14 ct warranted nib.
The only defect is a small  soldering  residue on the top of the clip.