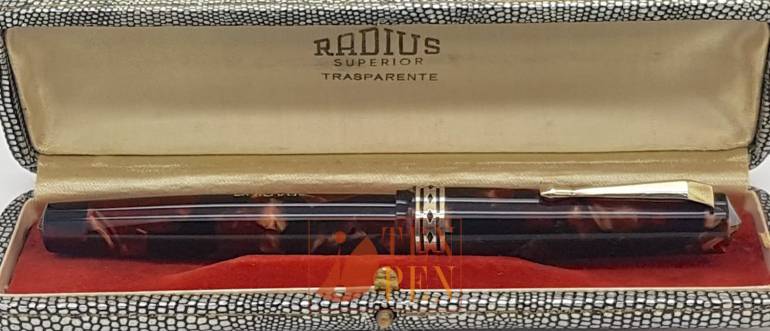 Beautiful Radius Superior senior size in black and burgundy marbled celluloid.
The pen is in excellent condition with very minimal signs of use, if any.
The pen is fitted with  large Radius Superior 14 ct gold nib, which has an "M" tip.
The box is not original with the pen as it is meant for the Superior Trasparente model but I found them together and decided to leave the pen in it. It is a nice Radius presentation box.
Time of production: mid 1930's.