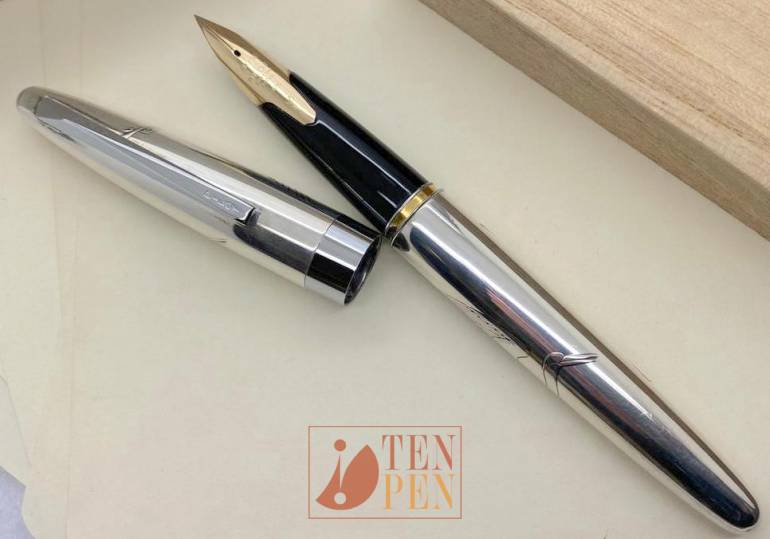 Founded in 1918 by Ryosuke Namiki and Masao Wada in Japan, the Namiki Manufacturing Company produced some of the most beautiful and most valuable pens ever.
In 1926 they opened their first branches in London and stroke a commercial agreement with the famous Dunhill brand. Ever since their products were exported everywhere in the world.
In 1938 the company became  Pilot Pen Co Ltd, then in 1989 the brand name was once more changed into Pilot Corporation.
In the 1970s Pilot introduced a line of torpedo shaped silver converter fillerS with high relief decoration with a number of subjects: Dragon, Crane, Emblems etc.
This line of pens was recently re-launched onto the market with a differently-shaped clip.
This pen is part of the 1970's production lines and it is decorated with a flying crane.
Year of production (based on the engraving on the nib) is 1979. The pen is unused and comes with its original packaging.
Nib is 14 ct gold, grade  F.