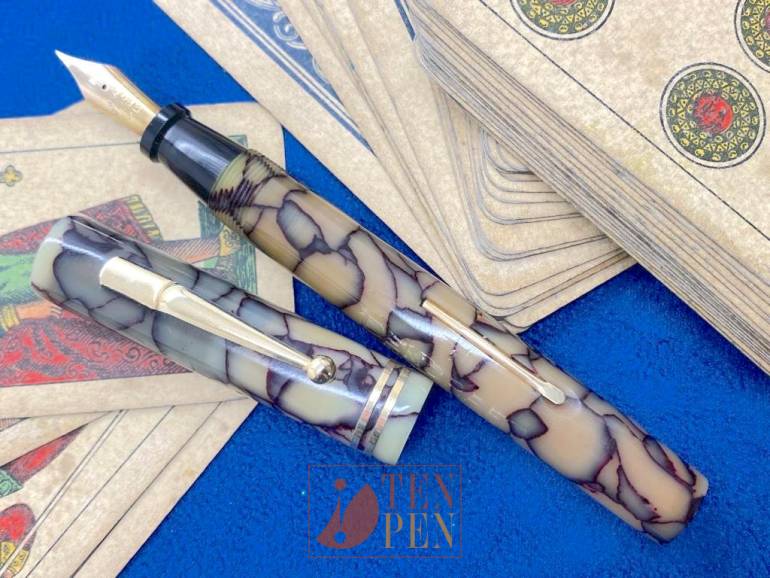 If you are looking for a lively pen with a very pleasant nib, this 1930's Pencraft may be the right choice for you.
It is a generous British-made lever filler in pearl celluloid with burgundy veins. The color of the celluloid is perfect on the barrel while there is a darker area on the cap.
The pen is fitted with a 14 ct warranted EF nib, very smooth and very responsive.