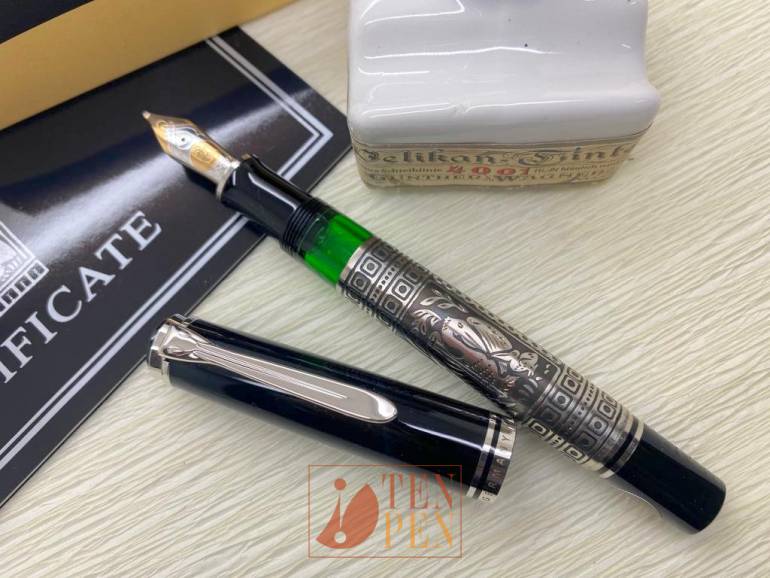 The artof Damascening consists in inlaying soft metals into a harder background: primarily gold or silver into a dark oxidized steel background. The result is an intricate decoration which is very similar to niello but much more resistant to use and time. The definition of Damascening makes reference to the beautiful patterns of damask silk.
This technique  was skilfullly developed in many countries such as Japan, Syria, and Europe both for the decoration of precious weapons and for the production  of refined jewellery.
In Europe the city of Toledo, in Spain, became in the 19th century one of the major centres for the production of damascened weapons and jewels. The word "Toledo artwork" soon became synonimous  with damascened decoration and many items enriched with this metal embellishmment came to be referred to as "Toledo".
In th 1930's the Toledo decoration was highly fashionable. It was used to decorate items of everyday use  such as cigarette cases, trinket boxes, combs and the like. It was used to decorate pens as well. 
Pelikan added this decoration to its Toledo model in 1931, creating one of the most successful and most desirable models ever.
The tradition of damascene decoration was kept alive by Pelikan with the introduction of the modern Toledo models, made in two sizes ( M700 and M900) which are nowadays among the most desirable and collectible pens on the market. The M910 indicates that the basis is silver without gold plating.
A Pelikan Toledo pen is a kind of iconic possession which retains all the charme and power of the damascene tradition.
This Pelikan Toledo M910 is the biggest size and it is unused. It comes with its complete packaging and it is fìtted with a rare OBB nib.