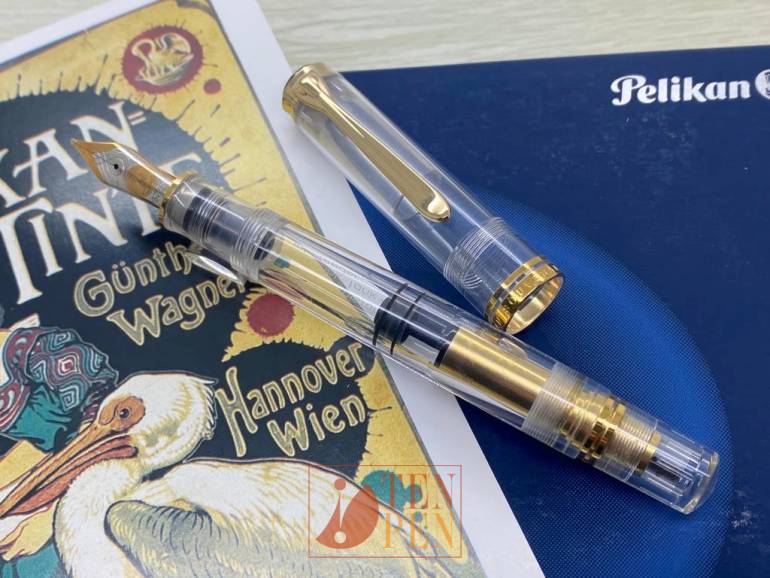 The Pelikan M800 Demonstrator was released in 2008 to celebrate the Company's 170th anniversary.
It was initially manufactured as a plain demonstrator and later on etched descriptions in English of the pen parts were added.
A similar version with Spanish descriptions was marketed as well.
The story of this model is rather controversial, due to spelling mistakes made in the Spanish edition which soon transformed it into a very desirable collectible. A German edition is known to exist,  and a Chinese one, too.
This M800 demonstrator is NOS and it has its complete packaging. It is fitted with a beautiful and rare 18 ct OB nib.