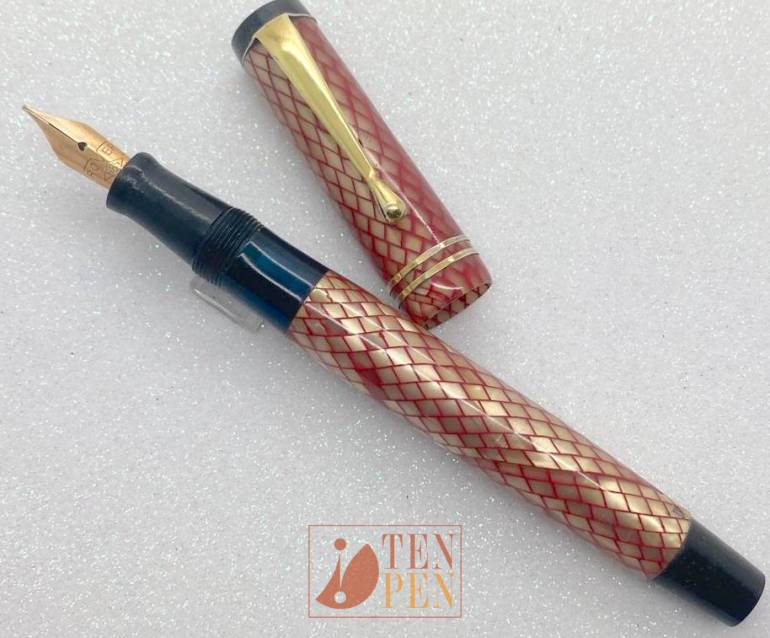 Palladiana pens were produced in Vicenza by the "Fratelli Rossi Vicenza" company. 
They are mostly sturdy and large button fillers from the 1940's which were manufactured in a wide range of unusual celluloids. Many Palldiana pens sport incredible color combinations and are really appealing. 
Metal trims could be either gold or chrome and they are generally very simple and not too elaborate. These pens were mostly distributed through gross dealers and were designed to be good quality at affordable prices.
This Palladiana is manufactued in a beautiful red and pearl lizardskin celluloid and has a very unusual look. The barrel has a blue transparent ink window ( which is totally useless since the pen is a button filler) which was probably added to make the model more fashionable in a time when most  pen companies offered ink visibility.
I have fitted the pen with a transparent sylicone ink sac, in order to offer a little bit of ink visibility.
The pen is fitted with a repalcement 14 ct Rover gold nib, which is very pleasant to use.
It has a flat broad tip (italic style), which can make both fat and thin lines.