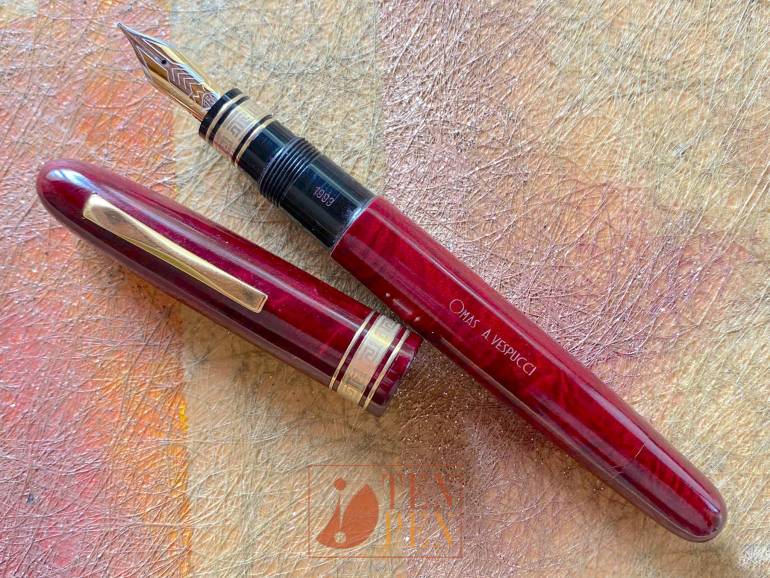 The Omas Amerigo Vespucci Limited edition was issued in 1991 and it is the first Limited Edition Omas manufactured in the 1990s.
The pen is an Ogiva 557  in red briarwood.
The pen was originally contained in a special box wrapped in a piece of fabric coming from the sails of the famous Italian vessel.This pen is unused but unfortunately it is without box.