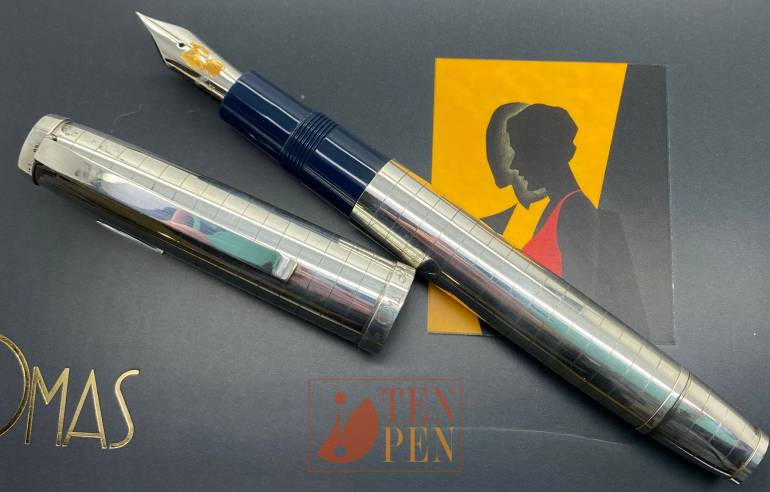 The Omas Society model was introduced in 2007 and it was meant to be a kind of symbol for the community of Omas users.
The typical Omas logo, showing the outline of a couple, which was used to advertize the brand and on the cap tops of the new style Gentleman pens is repeated on the cap of this pen and on the two tone nib.
The pen has a solid silver casing on blue resin and it is fitted with an EF nib.
The pen is new old stock and it has never been inked. It comes with its original box.