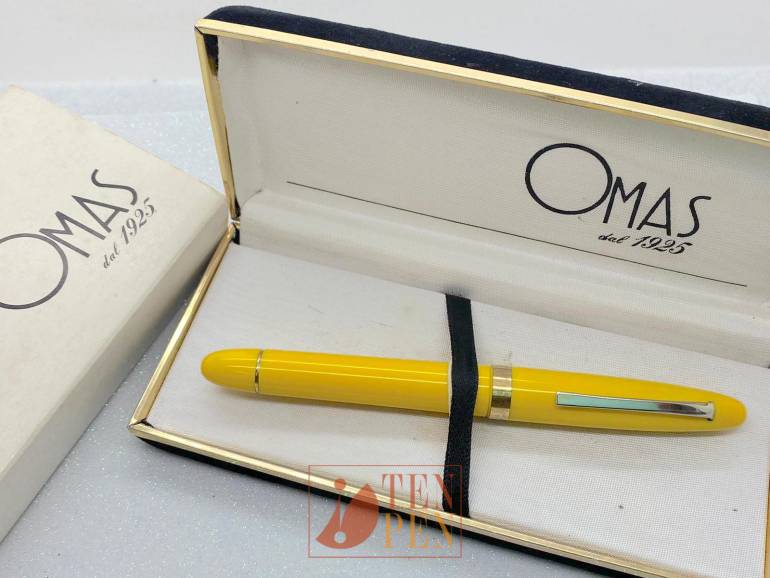 In the 1990s Omas was commissioned by the pharmaceutical Company Malesci with the production of a line of pens to  promote their products.
The model they chose was the Ogiva piston filler.
Two promotinal Ogivas were produced: in red resin for the Artaxan medicament and in yellow  resin for Quinazide. The medicament's name was engraved on the cap band. 
Both Quinzide and Artaxan Ogivas had a gold plated Omas nib.
Boxes were of the same color as the pens.
This Omas Quinazide in yellow resin is pre-owned but in excellent condition. It comes with a standard black Omas box.