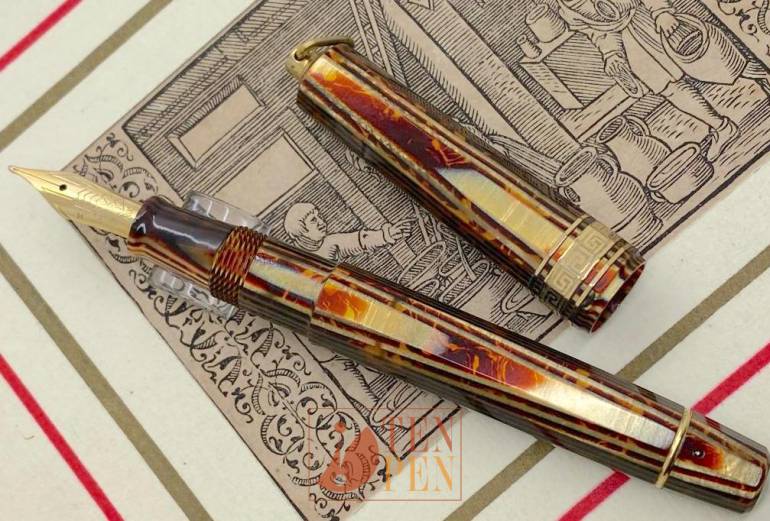 Omas Princess in arco bronze celluloid.
The Princess facetted model was part of the Collezione Celluloide Omas introduced in the early 1990s. There were 3 sizes: Paragon ( full size), Dama ( smaller size with clip) and Princess, lady size with tassel.
The pens which were part of this line had the year of production engraved on the grip and the word Omas Extra engraved on the barrel. 
The models remained in production for a few years, at least till 1996/1998.
In the following years these models  were marketed without the date engraved on the section and the word Omas Extra on the barrel.
This pen is part of the later production.
The pen is unused but has no tassel.