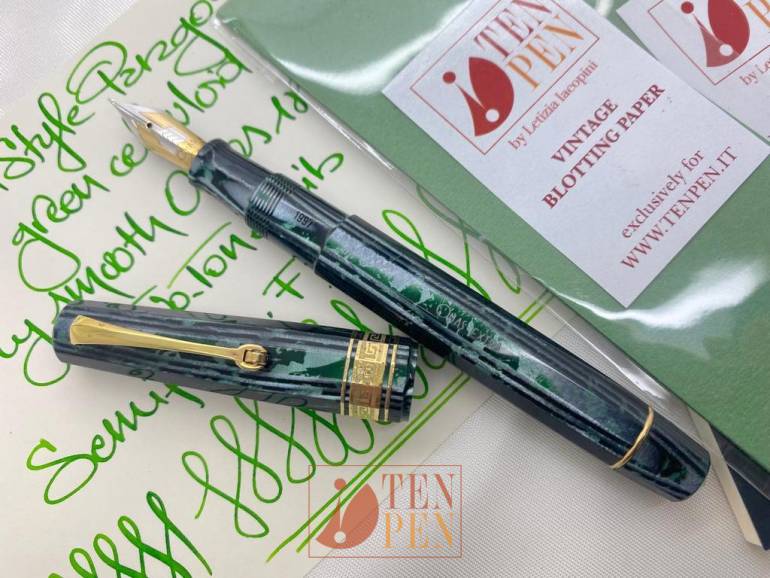 In 1991 Omas reintroduced celluloid pens after more than a decade of pens in resin only.
The new celluloid line was originally called "Collezione Cellulloide" and comprised pens in three sizes: Paragon (senior size), Dama (medium size with clip) and Princess(lady size with ringtop). The range of color comprised burgundy red, arco bronze, arco green, saft green, royal blue and speckled gray.
The senior size (Paragon) is presently identified with the definition of "Old Style" to differentiate it from the later "Grand Paragon" models ( also called "New Style") introduced in the early 2000s.  New Style Paragons are bigger in size, have a silver/metal section and a straight and flat  roller clip.
Old Style Paragon pens are becoming scarcer and scarcer, with Arco bronze and Arco green being the most sought after colors.
Arco green Paragons in particular are very rare today and they represent a sort of grail pen for most  collectors.
This Arco green Paragon is pre-owned and it is in very good condition The pen has no damages  but the cap band shows some signs of time and wear.