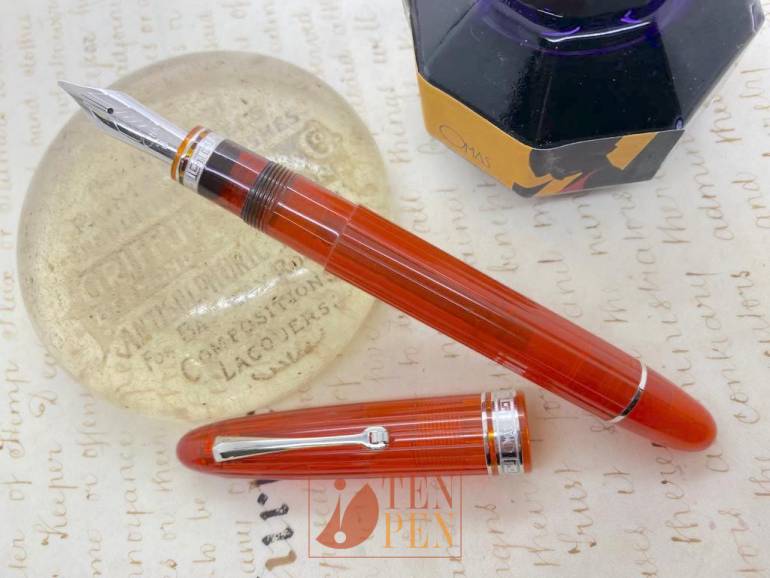 In 1995 Omas introduced the Ogiva Cocktail limited edition;  this was  one of the many limited/special editions Omas created to celebrate its 90th Anniversary of activity.
The limited edition was manufactured in three colors, each dedicated to a famous Cocktail: Yellow for Vodka Lemon, deep burgundy/purple for Bloody Mary and Blue for Blue Angel.
The model was however so widely appreciated that it was kept in production  as a standard non- limited production with a few more colors being added to the range.
This non-celebrative edition was called Alba Demonstrator and it was manufactured in green, orange and light blue.
This Omas Ogiva Alba demonstrator in Orange resin is unused but it comes without box.
It is fitted with a very rare and desirable stub nib.
A fantastic writer, very light and perfectly balanced in the hand in a really charming color.