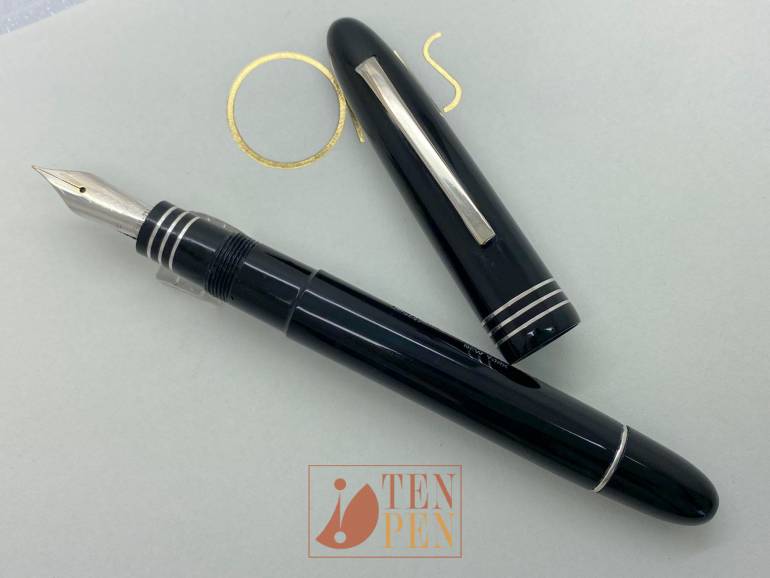 The Omas MOMA  line ( Museum Of Modern Art) was developed in collaboration with the famous New York Museum.
The line comprised ogivas with GF and HT trim both in black and red resin and a series of 360s in red resin.
These pens were produced in a very limited number of pieces and are becoming scarcer and scarcer.
This Omas MOMA ogiva in black resin with HT trim is pre-owned but in excellent condition. It is fitted with a 18 ct nib, grade EF.