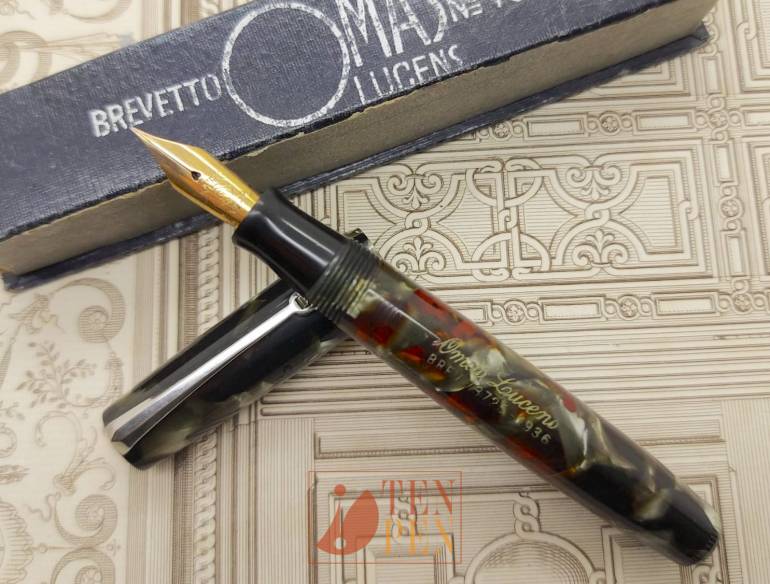 Lucens pens, like most Omas models, were produced in three sizes. In many cases lady pens were available both as ringtops and with pocket clips.
The design of Omas models, be it Extra lever fillers, Lucens or facetted Extra Lucens, results particularly appealing in the smallest models. Pens look thick and robust, and the shades of celluloid seem to gain a lot in small sizes.
This small Lucens in gray marbled celluloid is a clear example of this "compressed" look.
The pen is in near mint condition and it comes with its original cardboard box.
A cute little jewel!