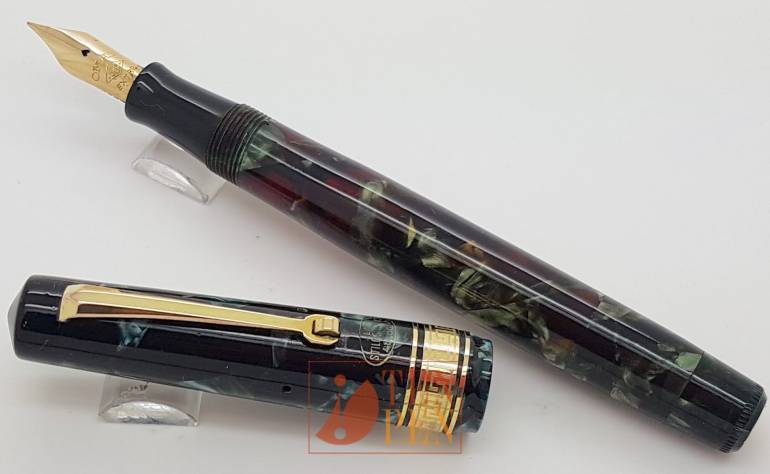 Beautiful and very rare 1936  Omas Lucens in blue marbled celluloid.
The pen is in excellent condition and has no damages. The color is very good with only a minimal discoloration of the barrel. 
Some minimal brassing on the top of the clip.
The oval logo on the cap shows "La stilografica Bologna"one of the most famous pen shops of the time  in Bologna.
Very crisp imprint on the barrel.