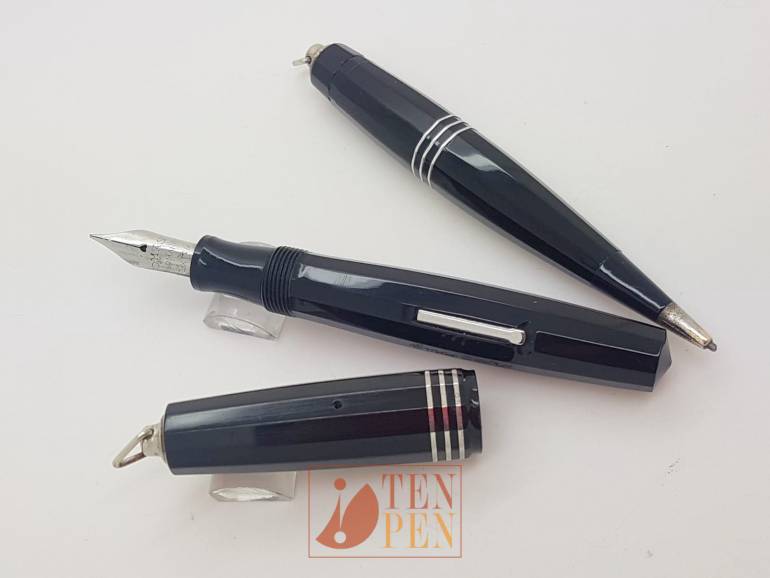 Cute little Omas Extra ladysize set with chrome trim and original Permanio nib dating back to the early 1940's.
The facetted design makes the black set extremely shiny  and beautiful.
Both the pen and the pencil are in perfect working order and ready to write.
The Permanio nib is however more a collectible nib than a great writer. It is in fact the perfect match for chrome trim pens from the wartime years.