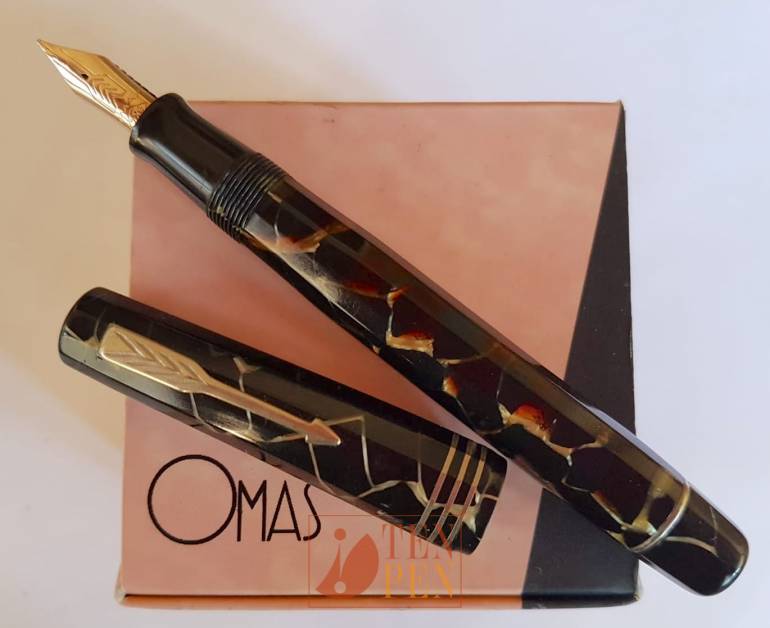 The Extra Lucens model was introduced in 1938 in a wide range of colors, which comprised gray, green, red, brown, black with white streaks ( cracked ice) and jet black.
As a rule, colorful Extra Lucens pens are definitely very rare as the semitransparent celluloid used for the barrels was very brittle and absolutely fragile and not so many Extra Lucens survived the test of time and use.
Certain colors were more affected by discolorations than others. 
The so-called cracked ice is one of the rarest colors  and one of those which are rarely found in pristine condition. The white streaks of the barrel are extremely sensible to ink acidity and most pens in this celluloid show a yellowish/golden tone of the streaks on the barrel.
This pens is no exception. The barrel is slightly discolored in comparison to the cap.
The pen is a Senior size in perfect working order and a very rare piece, notwithstanding the discoloration of the barrel.
The nib is Fine and flexible, unfortunately it has a couple of tiny marks, which you can see in the picture.